IPM based feed - For strong start and steady finish
What is IPM ?
Protein is a combination of Amino acids binded together. Shrimp requires 10 essential amino acids to fulfill its nutritional requirement.
Cargill's IPM (Ideal Protein Model) ensures that all essential Amino Acids are included in the right proportions during formulation. IPM also ensures that the Amino Acid proportions match with digesting capacity of the shrimp. Better digestibility results in rapid growth, reduced crop cycle and improved survival rate.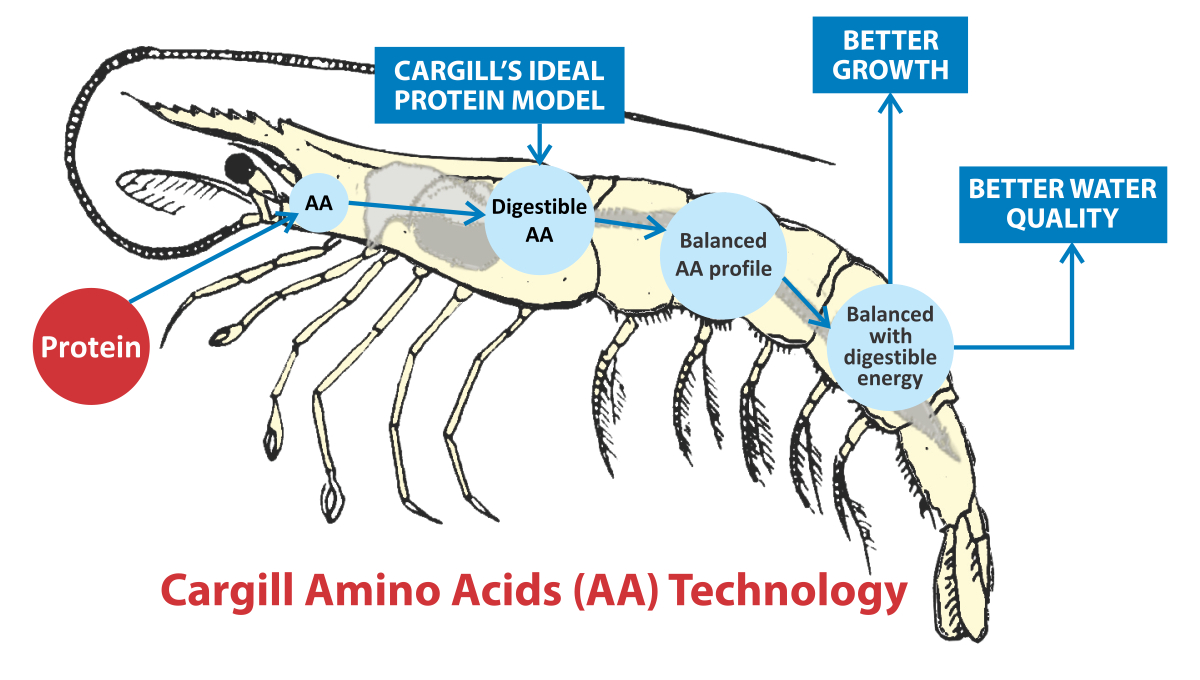 Our products across Shrimp life stages
Starter feed (1 to 30 days)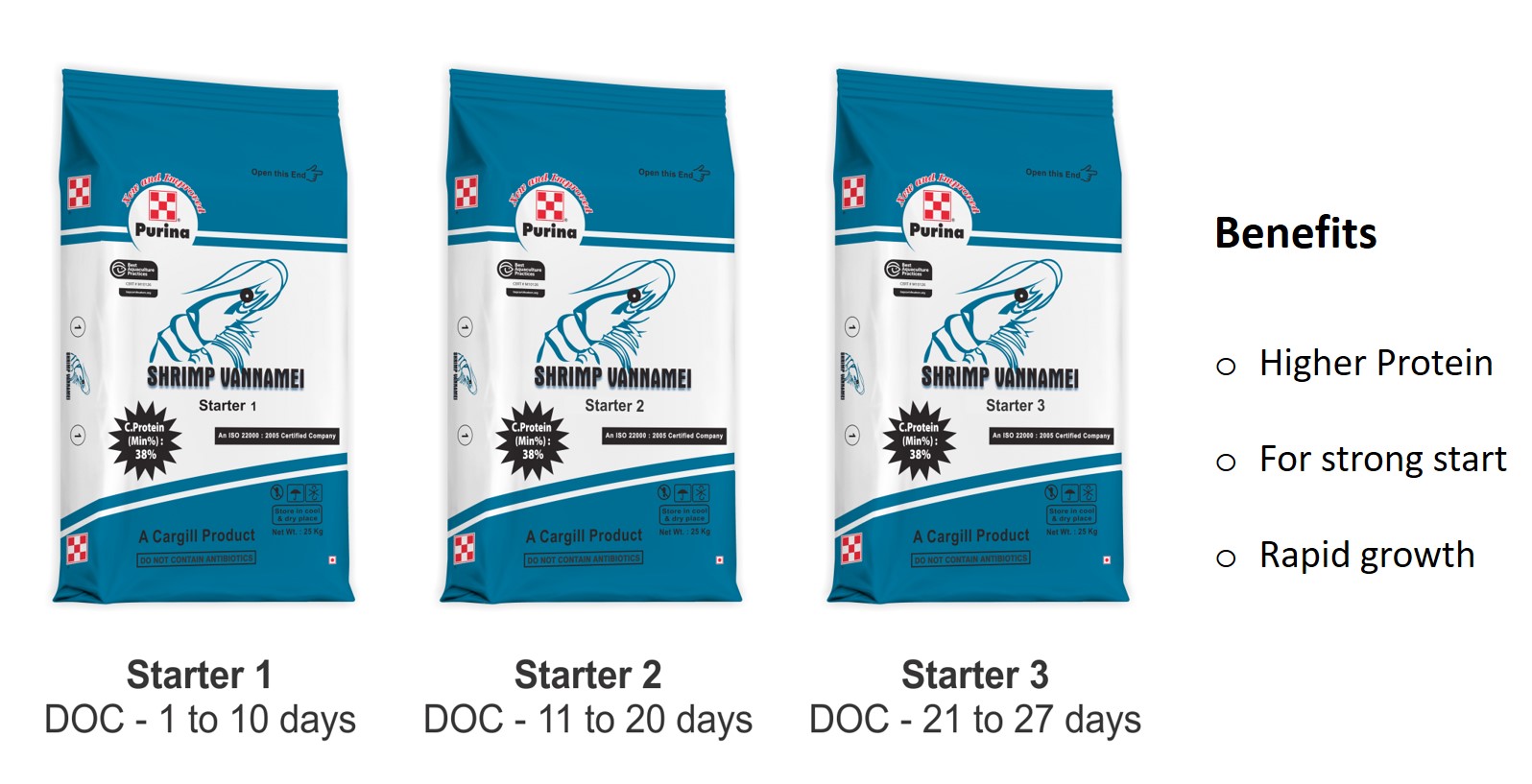 Pre Grower feed (30 to 100 days)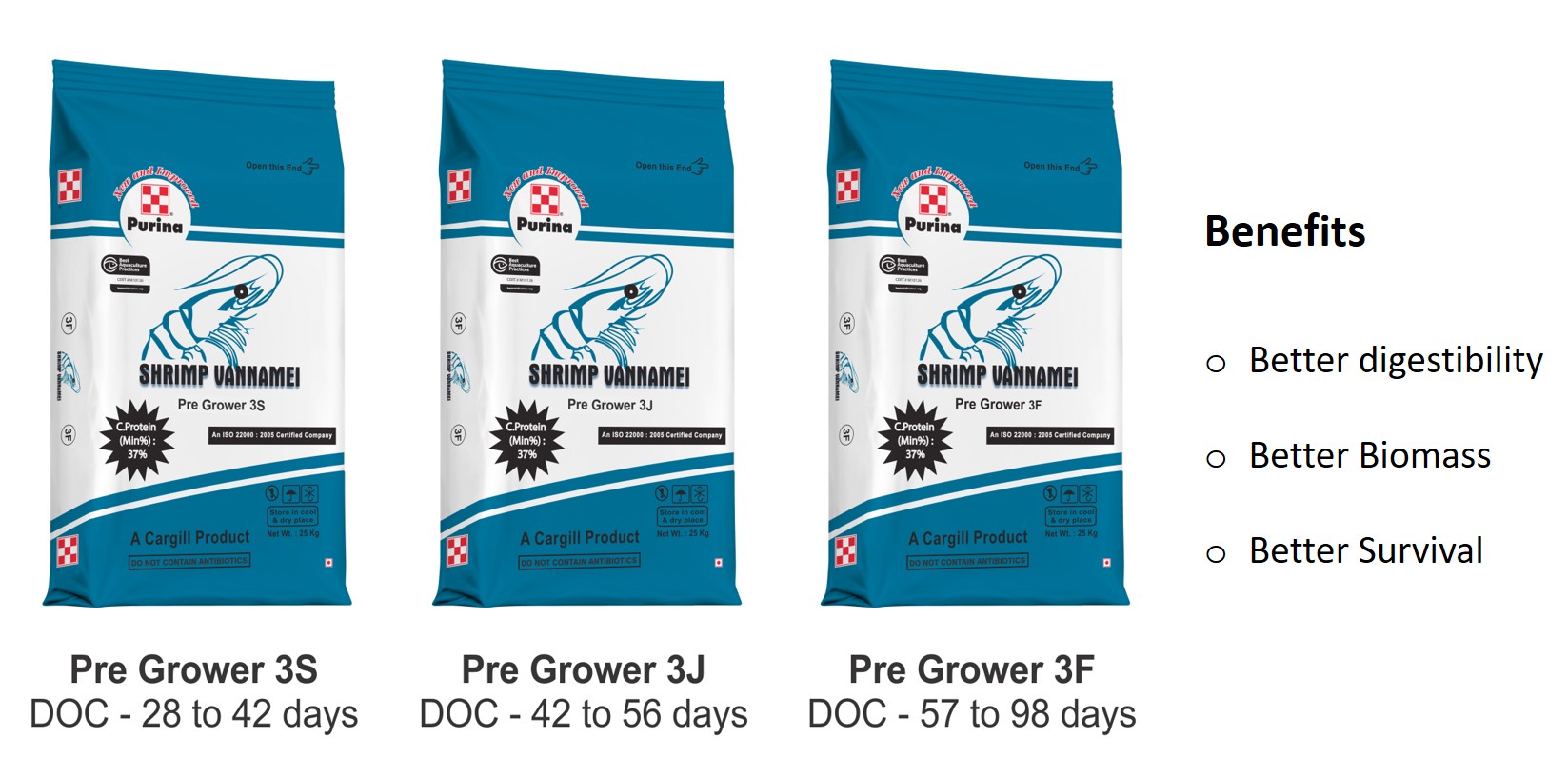 Grower feed (100 to 120 days and above)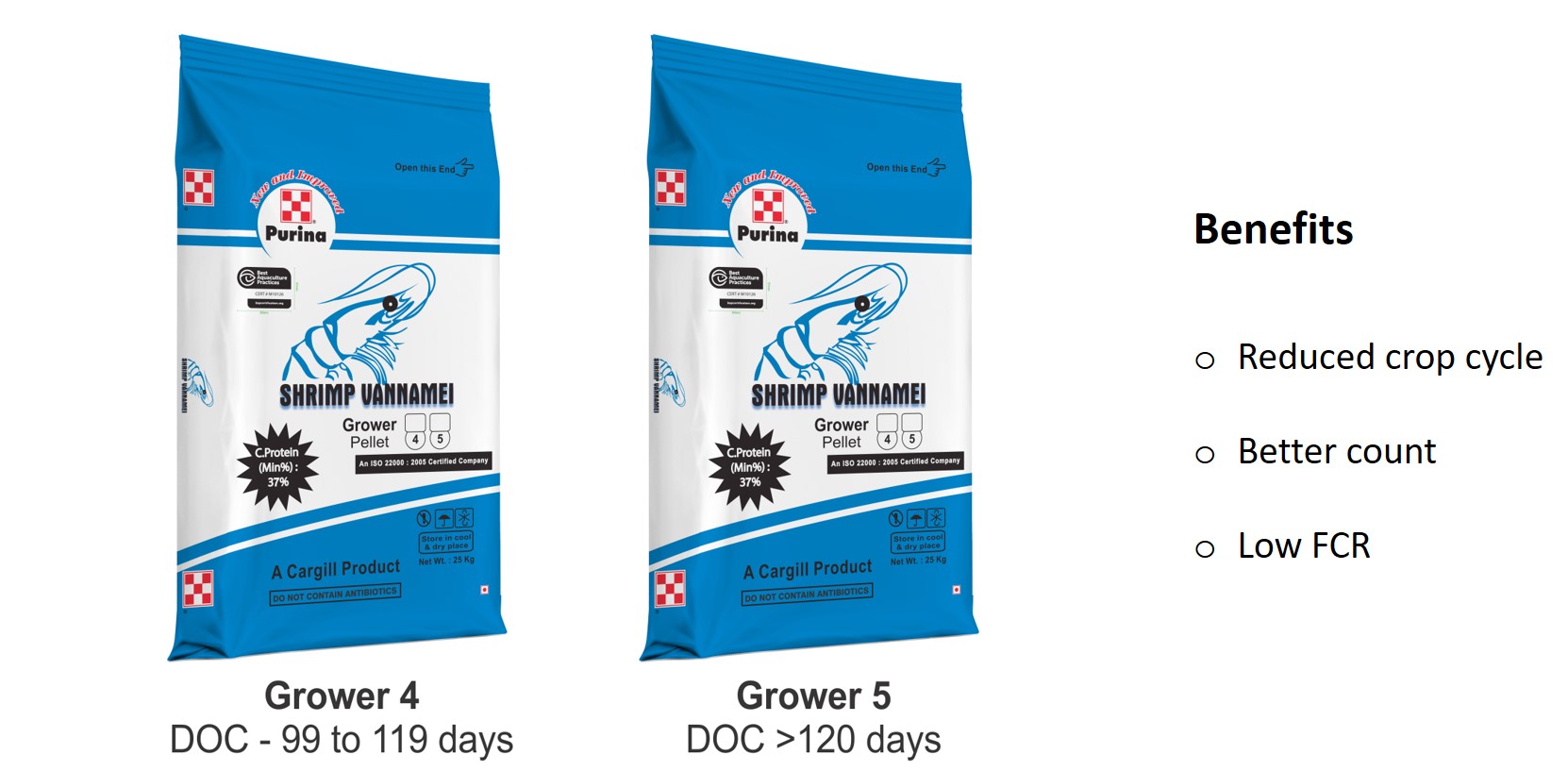 Our services throughout Shrimp lifecycle
Guidelines for best management practices
Land Area

​Guidelines for Site selection
Guidelines for Farm design and construction
Guidelines for Pond preparation

Seed

​Guidelines for seed selection
Guidelines for ideal stocking procedures
Guidelines for health management

Feed management

​Feed rationing
FCR control

Water quality management

​Guidelines for ideal water management